Created programming and about content for Gilmer's Outdoor Adventure—a tour and group challenge company. Working with Raindrop Agency's design team, we organized the content into a brochure for the owner to present to potential clients.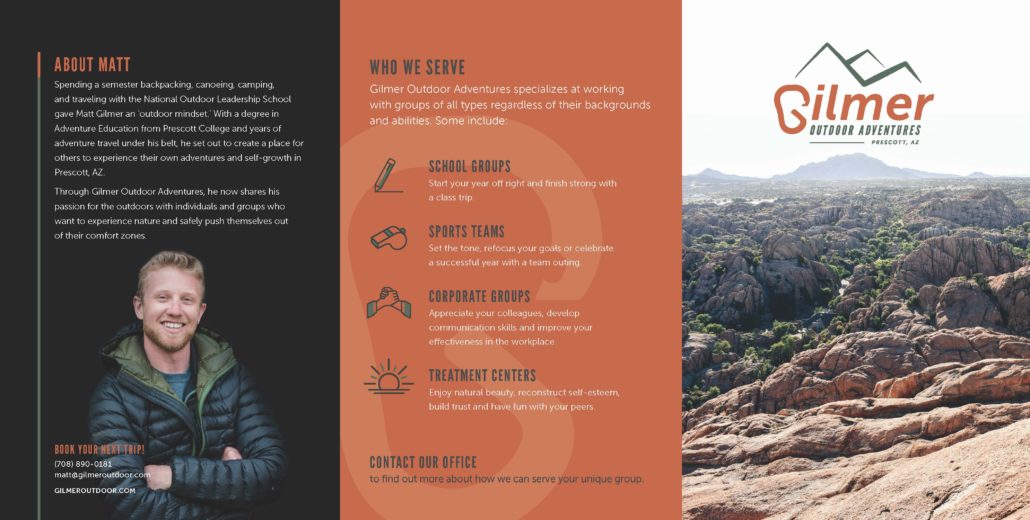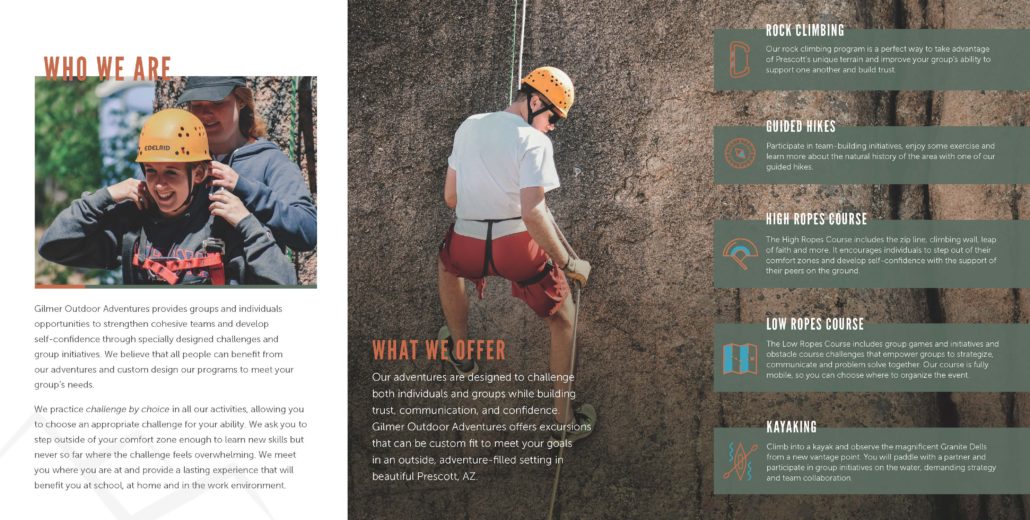 Wrote content and worked with Raindrop Agency's design team to create this (eventually physical) brochure for a newly-founded adventure tour and rope course company.
The goal of this brochure was to give the client a way to promote his new business and convey its unique value set. To do that, I chatted with the Matt so I could convey his passion and voice in the content. We decided to call out the different activities Gilmer Outdoor Adventures offers and the different groups of people they serve in clear, concise copy.
The goods: A sleek, eye-catching tri-fold brochure that highlights the company's offerings and what sets them apart.
The extra: Worked closely with the design team to mesh the copy with the visual elements to have the greatest impact. Presented copy in a way that was easy for the design team to work off (with headers clearly called out and copy broken down by page and subsection).